Jo Clifford and John Harrison
Saturday November 26th 2011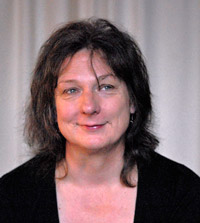 Jo Clifford is a playwright and performer. She is the author and translator of approx 80 works for every dramatic medium. Her plays include Every One, Faust, Anna Karenina, and Life is a Dream for the Lyceum and Losing Venice, Light in the Village, and Inés de Castro for the Traverse.
Jo will be performing poems by Lorca and part of a play by Calderón in the original Spanish & in her English translations. She'll also perform part of her "Gospel According to Jesus Queen of Heaven", which is a translation of the Gospel into her experience as a transsexual woman. The Archbishop of Glasgow said of this: "It is difficult to imagine a more provocative and offensive abuse of Christian beliefs than this play." Come along and judge for yourselves!


John Harrison is the Artistic Director Emeritus of The West Yorkshire Playhouse. In a long career he has been actor, director, playwright and poet. His first poetry collection 'A Horse with Wings' was published by Fortune Press alongside Dylan Thomas and Philip Larkin. John will be reading from two new collections published in the Markings Pocket Edition Series - 'Sins of Old Age' (foreword by Peter Brook) and Messages from Milan '(foreword by Sir Nicholas Hytner) which we are launching at this event.