An Evening of Poetry & Prose by Kenneth White
Sunday 1st September : 7.00 for 7.30
Kenneth White, founder of the International Institute for Geopoetics has long enjoyed an eminent international reputation and is now increasingly recognised in his own land as one of Scotland's finest poets and most creative thinkers. The Bakehouse presents an evening of poetry and prose exploring the many ways in which geopoetics can both illuminate and challenge the world in which we live. With film footage of Kenneth White, an introduction to geopoetics by James McCarthy, Chairman of the Scottish Centre for Geopoetics, and Kenneth White's poetry read by Chrys Salt.
This is a Free event
To book ring 01557 814175 or email: This email address is being protected from spambots. You need JavaScript enabled to view it. or This email address is being protected from spambots. You need JavaScript enabled to view it.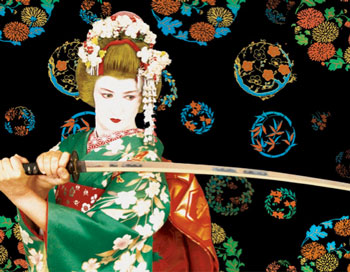 Place, Identity, Memory
30 August - 2nd September 11am-5pm
Exhibition on for all four days during the Core Festival Weekend.
IRIS a Dumfries and Galloway collective is interested in the artists' book as a medium. IRIS presents an international exhibition of artists books which develop the idea of 'place', including seven panels by Will Maclean illustrating Kenneth White's poem 'The Island Road'.